By: Rachel Needle, Psy.D.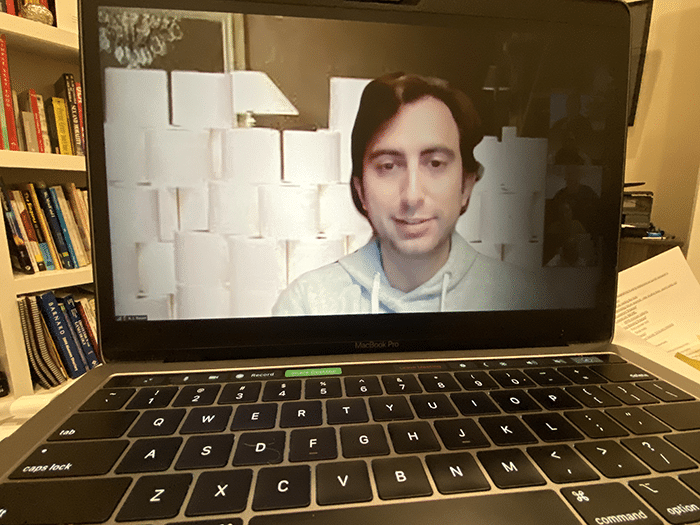 "Social distancing & Socializing" has recently become our new norm due to the mandated restrictions for preventing the spread of the Coronavirus. The phrase "social distancing" sends the message that we should not be interacting with others causing us to feel lonely, stressed, and worried. Socializing is essential for human survival, so we must continue to socialize.
Let's think about this a little differently. Instead of using "social distancing," let's change it to "physical distancing." A change in language can change how your brain processes the information. When switching "social" with "physical," our brain can process this as maintaining social interaction rather than eliminating it. When our brain processes the information in this way, it allows us to feel less stressed and isolated.
We can continue to physically distance ourselves from others while still socializing!
Obvious Routes of Socializing
The most obvious method of socializing is through phone calls, text messaging, and social media. You can use these methods just to check in with your family and friends, or to consistently keep in contact with them.
Phone calls allow you to hear someone else's voice. Hearing the familiar voices of your loved ones can help reduce depressive thoughts. So, utilizing phone calls is more beneficial than conversing through text or e-mail messages.
Connect Virtually
Virtually connecting with your friends and family allows you to not only hear their voice, but to see them as well. There are many, MANY programs available for you to connect with others via video. All you need is an electronic device and an internet connection. Here are some platforms you can try:
You can also use this method to engage in activities together. You can play games or even create a craft, watch a show or cook a meal together.
Connecting virtually allows you to socialize while still maintaining physical distancing, all while having the ability to see and hear your friends and family!
Socialize with Some Fresh Air
Take a stroll around your neighborhood or hop in your car and take a ride around town. You may be wondering how exactly socializing fits in here. On your adventure you will possibly see others out as well. Don't get close to them, just give them a wave or say, "Hello."
Keep an eye out for messages or fun designs on sidewalks and windows.
People are developing initiatives to involve large groups of people to create positive vibes around the world. These initiatives are aimed at lifting others' spirits and allow for socializing without getting physically close. Here are some examples:
Chalk Your Walk
Encouraging messages are being portrayed on sidewalks and driveways in chalk. The idea is for you to decorate your property, and then take a look around your neighborhood to see colorful messages from others.
Teddy Bear in Window
Search for teddy bears or other stuffed animals in windows. This initiative allows children to participate in a fun scavenger hunt to seek out and wave to cuddly friends. You can search for #BearHunt on social media to learn more!
Hearts and Positive Messages in Windows
Colorful paper hearts and positive messages are decorating the windows of many houses and businesses. A variety of Facebook groups are being dedicated to posting pictures of people's window creations to show support and spread love during this difficult time.
Support Businesses While Socializing
Businesses that remain open are being creative in their own ways. Here are some examples of how businesses are being supported while still allowing for social interaction.
Bakeries are putting together cookie decorating kits allowing people to send boxes filled with cut-out cookies complete with frosting and sprinkles. Those sending these kits to their loved ones can also request a special message to be written on the box.
Various restaurants are creating family meal kits for others to send to those they care about as well. These meal kits provide a cooked meal for the entire family.
Interactive businesses, such as fitness-based companies, are portraying videos via social media to continue to keep their business open while maintaining a connection with their customers.
Socializing in Your Own Home
While you have to physically distance yourself from everyone, if you are all staying home you can have less distance with the family members or pets within your own home.
If you have family members living with you at home, take the extra time to soak up all that extra family time. Play games together, have a dance party, bake something everyone enjoys, or just relax and watch movies. Focus on what you are feeling grateful for, which will help boost your mood!
Pets are not only great socializers, they have amazing mental health benefits as well. They are there for you to play with, make you smile, and keep you company. And petting them can help reduce stress and worry.
Keep On Socializing!
While we are required to physically distance ourselves from others, we have ways to continue to socialize to reduce stress and anxiety, stay positive, and feel connected to others.
So, practice gratitude and go ahead and keep socializing!